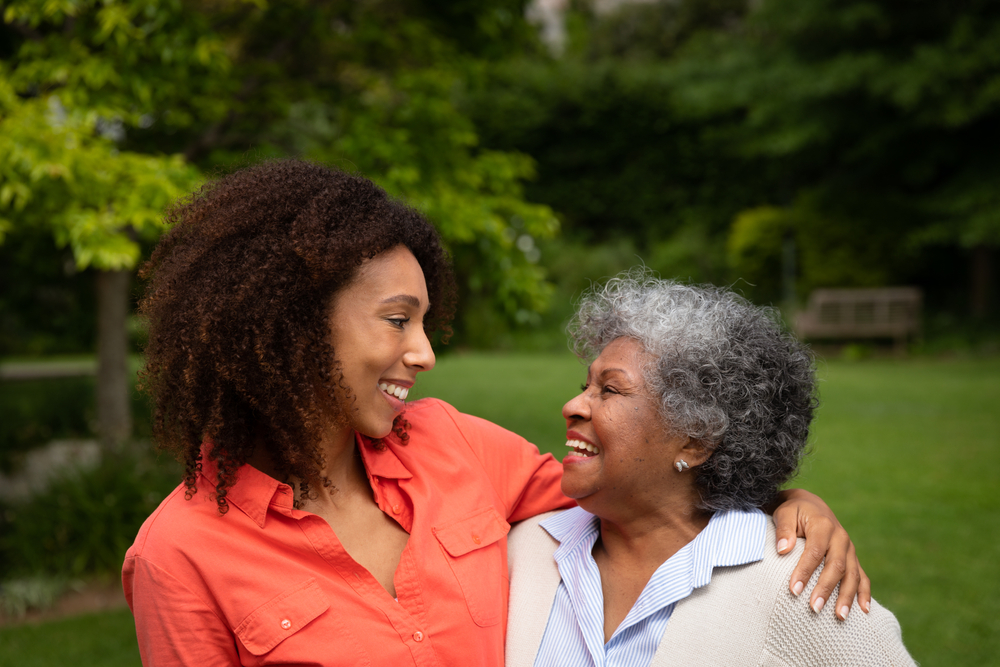 Medical Vs. Non-Medical Senior In-Home Care
With an aging population, the demand for quality senior in-home care services has escalated dramatically during the last decade. Now more than ever, seniors are vulnerable to falls, illness and need help with activities of daily living.
What is Non-medical in-home care?
In-home care is a non-medical service. Home care agencies offer as an alternative to assisted living facilities or nursing homes for seniors. Non-medical in-home care services are for individuals who can no longer live independently in the comfort of their own homes.
Non-medical home care services assist seniors at home. They help with daily living activities such as bathing, feeding, dressing, housekeeping, meal preparation, and light housework.
Non-medical home care services include:
1. Housekeeping services helping seniors stay physically active and helping them do their daily household chores, which keeps them from getting bored or depressed.
2. Companionship services are essential for the emotional well-being of older individuals since it offers them human contact to make their lives more enjoyable, less lonely, and less stressful.
3. Hospital assistance: Providing medical information to doctors to make informed medical decisions, avoid medical complications, and adequately care for elderly loved ones.
4.Respite Care is for those who require short-term care of an elderly loved one.
There are multiple In-home care services that home care agencies provide that helps senior loved ones gain a better quality of life. Care plans vary depending on the level of service required, and the amount of time a caregiver has to senior or patient has.
What is Medical in-home care?
Also called Home health care, Medical in-home care services are medical services provided by medical practitioners in a senior's home. Medical care is for seniors who are generally unable to perform daily activities independently and require medical attention.
Compared to the traditional in-home caregivers, medical in-home caregivers have medical training and equipment for individuals who may require medical services during times of illness or injury.
Medical in-home care services help rehabilitate and recover from illness and injuries for seniors to continue living independently at home.
Benefits Home Health Care Services
Many medical services may be provided inside the comfort of a senior's home, and they are less likely to suffer from medical complications because medical personnel, medical equipment, and medical supplies are readily available.
Here are some reasons why in-home care is a better medical care option for seniors than institutional care:
1. Seniors stay healthier at home. It is easier for caregivers to monitor a loved one's medical needs and medical progress at home.
2.Medications can be more easily dispensed as prescribed.
3.Instead of being confined to a hospital room with tubes all over, they can enjoy the comfort of their own home while being cared for by medical professionals.
4.medical attention can be promptly provided in emergencies, reducing medical costs over time and lowering mortality rates.
5. Home health care costs are less than medical expenses incurred by staying at a hospital or nursing home.
6. Studies have shown that home health care services are effective with elderly who suffer from chronic illnesses such as heart failure, diabetes, and chronic obstructive pulmonary disease (COPD).
7. Using home health care services also reduces emergency room visits and short-term hospital stays, saving money by preventing unnecessary transportation costs.
Families have realized that seniors are happier at home where they know their surroundings rather than being confined in a medical facility that can be lonely and depressing.
Medical elderly home care services
Medical senior in-home care is a medical service provided by trained and licensed professionals for medical home care, medical assistance, or long-term medical monitoring.
Home health caregivers usually have more medical training than traditional non-medical home caregivers. A Home health caregiver usually occupies the position of a Registered nurse or licensed practicing nurse.
Home care services provide short-term or long-term medical care.
Here are the most common reasons to choose a home health caregiver over an In-home caregiver with non-medical assistance.
Disease-Specific Care
The number of seniors in need of medical assistance is growing rapidly due to the medical problems associated with the aging process, such as diabetes, COPD, CVA (Cerebrovascular Accidents), heart problems, etc. Seniors need medical monitoring and medical assistance to live independently at home as they are vulnerable to medical issues.
Neurological Disorder Care
This takes care of seniors with;
Dementia
Alzheimer's Disease
Parkinson's disease
CVA (Cerebrovascular Accident)
Epilepsy
Upper and Lower limb diseases
Disabilities services
Medical disabilities such as arthritis/osteoarthritis cause limitations with activities of daily living.
Those living with an advanced-stage illness may require around-the-clock palliative care and highly specialized support, such as respiratory failure and other life-threatening conditions.
Traumatic Brain Injuries (TBI), such as concussions and spinal cord injuries, need to be rehabilitated before living independently again.
Stroke rehabilitation – post-stroke rehabilitation is required as medical professionals need to assess the patient immediately and provide treatment to limit the effect of the stroke.
Orthopedic Conditions – seniors with orthopedic conditions such as amputation, hip fractures, joint replacements, or non-healing ulcers may require home health care services to help restore their abilities to walk and perform daily activities independently.
Cancer Care – cancer patients may require professional home health care services for pain management, physical therapy, wound care, or life support as chemotherapy and radiation therapy affect the patient's immune system.
Post-Op and Rehabilitative Care
The rehabilitation team offers a structured treatment plan to optimize the individual's ability to function. This team will help develop and implement an in-home exercise program if needed. These services are provided by professional therapists, nurses, trained aides, and occupational therapy assistants.
Rehabilitation is vital for recovery when someone undergoes surgery, chemotherapy, or another treatment for chronic disease management or suffers significant physical trauma such as an accident.
Post-operative periods can be stressful for both the patient and his family. Medical rehabilitation services are designed to minimize stress by providing care, guidance, and support. The goal is to return patients to a state of health where they may live independently.
Individuals living with physical disabilities or special needs have unique care requirements that Home health care can provide. Home health aides play a vital role by assisting seniors with their daily activities.
Reasons to Consider Senior Home Health Care and in-home care Services.
*Safety, Senior home health services allow seniors to remain safe in their own homes, which is also favored by most people as they age.
*Seniors are not isolated from friends and family if they receive an in-home care service.
* Independence: Home care aides can help older loved ones remain independent and live in their homes, not some assisted living facility.
*In-home care allows for a more significant caregiving presence throughout the day, as opposed to the senior needing to go to an aged care facility where their time can be limited, even if they have medical needs.
*By home care agencies providing care services to your loved one, you can remain close and connected while getting the help they need at home.
Depending on the specific senior home health service in question, medical professionals will monitor patients to ensure that their well-being is being met and that they are in the best possible health as time passes.
How To Tell When a Senior May Need Home Care
*When a loved one has physical limitations, medical conditions, or mental health concerns that may make it impossible for them to function as they once did.
*A medical emergency has occurred, and medical personnel is needed to provide care.
*Family members need support when caring for an elderly loved one.
*A senior lives alone and without medical support in the home.
Growing numbers of seniors choose to receive in-home care services rather than move into an assisted living facility or nursing home. It's not surprising when you consider the numerous benefits that come along with senior care in your own home: low costs, intimacy, independence, and medical services.
Discussing Home Care With Seniors
Asking questions and being able to have discussions is the first step in helping a senior loved one. If you or an elderly loved one needs home care and additional support, addressing getting help is an important decision and sometimes a life-saving decision.
Taking time to discuss the benefits of senior in-home care services with elderly loved ones is optimal to ensure everyone understands the advantages and disadvantages.
Suppose you are an individual who has taken on the task of caring for an elderly loved one due to an injury or illness. In that case, you might require a combination of non-medical and skilled medical care services that will enable your loved ones to continue to live independently in their own homes. If you are not sure which care services fit your elderly loved one's needs, contact us today or fill out a free consultation.